Grey's Anatomy
10 Grey's Anatomy Actors Who Left The Show Early (& Why)
Many actors have come and gone on the hit medical drama Grey's Anatomy, but not all of the exits were without its fair share of drama.
Grey's Anatomy, a medical drama known for its enduring success, has seen several of its actors leave the show over its long run. These exits have been brought on by a number of reasons, including personal career aspirations, creative choices, and, in some cases, controversies. The departures of iconic characters have made a big impact, often leading to emotional and unexpected plot changes that have shocked audiences. With the fluid nature of the show, the departures of essential cast members have transformed numerous elements of Grey's Anatomy.
The groundbreaking medical drama has etched its place in television history. Created by Shonda Rhimes and first airing in 2005, the series has become a cultural phenomenon, celebrated for its diverse cast and complex character relationships. Set in the fictional Grey Sloan Memorial Hospital in Seattle, the show dives into the personal and professional lives of its staff. With its enduring popularity and numerous seasons, it has solidified its status as one of the longest-running and influential medical dramas in television history.
11

Jesse Williams
Jesse Williams played Dr. Jackson Avery, joining the cast in season 6. A surgical resident specializing in plastic surgery, his character evolved into a highly skilled surgeon, eventually becoming the Head of Plastic Surgery at Grey Sloan Memorial Hospital. He remained a central character until season 17 when his character decided to move to Boston in order to lead the Catherine Fox Foundation. According to the Hollywood Reporter, Jesse made the decision to exit Grey's Anatomy after realizing his storylines were reaching an "organic" change, and he felt this was the best move. While he left as a series regular in 2021, he has appeared in a few episodes since.
10

Sara Ramirez
Sara Ramirez's character was Callie Torres, an orthopedic surgeon. Making their first appearance in season 2, Ramirez played the role for a total of ten seasons, from season 2, to their departure at the end of season 12. Sara Ramirez exited Grey's as Callie left Seattle to go New York City with Penny Blake (Samantha Sloyan). Reflecting on their decision to depart the show, Sara said in Variety, "I had reached a physical, emotional, mental capacity for playing the character — and had sort of lost myself with it." Shortly after their exit, Ramirez came out as non-binary and has since appeared in shows such as And Just Like That.
9

Justin Chambers
Justin Chambers' time on Grey's Anatomy came to an end in season 16, with his character Alex deciding to leave to be with Izzie (Katherine Heigl). At the time, Chambers left in order to diversify his acting roles and career choices. His final episode is arguably one of the most talked about, considering his character's departure came out of nowhere and didn't even involve Justin appearing in the episode. This left many wondering if there was behind the scenes drama surrounding his departure, considering Justin Chamber's controversial leave was so abrupt.
8

Chyler Leigh
In season 8, Chyler Leigh, who plays Dr. Lexie Grey finished her 4 season run in season 8, dying after the infamous plane crash episode. Leigh said she made the decision to step away from the show in order to spend more time with her family. Lexie's death is still considered to be one of the most heartbreaking moments in the history of Grey's Anatomy. While Chyler's last episode was in 2012, returned in season 17 for an episode where Meredith (Ellen Pompeo) saw people from her past.
7

Eric Dane
Eric Dane's Dr. Mark Sloan, or "McSteamy" left Grey's Anatomy in season 9 after his character also died from injuries sustained in the plane. Dane wanted to explore other acting opportunities, and killing Mark was what made sense for the writers and Shonda Rhimes, who explained to TVLine that Mark would never get over Lexie's death, his love interest in the show. "I had to do what was right for the integrity of the character." Shonda has said that Mark is one of her favorite Grey's characters, and she even penned an obituary after his death.
6

Isaiah Washington
Isaiah Washington, unlike his other colleagues that chose to leave the show, was fired from Grey's Anatomy in 2007. Isaiah Washington's departure happens after his character Burke leaves Cristina (Sandra Oh) at the altar in the season 3 finale. Washington was let go after calling fellow casemate, T.R. Knight an anti-gay slur on set. In the book How to Save a Life: The Inside Story of Grey's Anatomy, he also started a physical altercation with Patrick Dempsey, ultimately leading to his dismissal and later was written out of the show completely.
5

T.R. Knight
Shortly after Washington's firing, T.R. Knight, who was inadvertently affected by this, made his exit from Grey's soon after. At the end of season 5, Knight left the series with his character George dying after saving someone from getting hit by a bus. His exit was a shock especially following the offscreen drama. Ultimately, T.R. departed the show after realizing George's storyline was hitting a standstill. Making the decision to leave the show during the height of its popularity was something that needed to happen in order to feel fulfilled in his work, which wasn't happening anymore.
4

Sandra Oh
Season 10 is when Cristina Yang, played by Sandra Oh, decided to say farewell to her time on the show. Her character decided to move to Zurich and work at one of the top cardiothoracic hospitals, which was founded by Burke. When she announced her exit, Sandra said to the Hollywood Reporter, "Creatively, I really feel like I gave it my all, and I feel ready to let her go." Since leaving the show, Sandra has said multiple times that she has no intention of returning as Cristina, however, her character has been mentioned multiple times, remaining a strong figure within the show's history.
3

Patrick Dempsey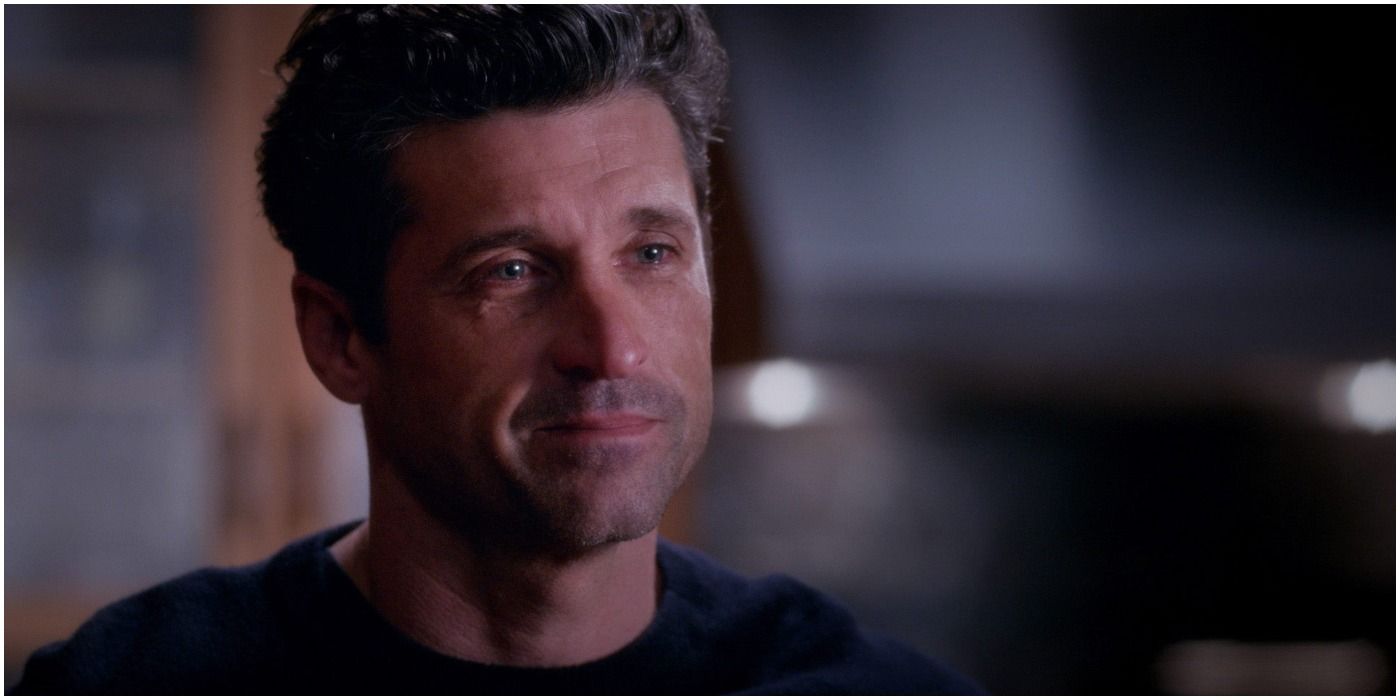 Patrick Dempsey ended his tenure as Derek Shepherd, or "McDreamy," in season 11 with Derek getting killed off after succumbing to head injuries from a car accident. His character's exit "unfolded in a very organic way," however in 2021 it was reported by Vanity Fair that he was "terrorizing the set," which led to his exit. There was apparent fighting between him and other cast members. In the book How to Save a Life: The Inside Story of Grey's Anatomy, Patrick admitted to resenting the long work schedule and his complaining was reportedly a reason he and Pompeo didn't get along in his final seasons.
2

Katherine Heigl
One of the most controversial exits was that of Katherine Heigl, who left the show in the middle of Season 6. Her character Izzie decides to take a new job away from Seattle Grace. At the time, Heigl's departure came after several behind-the-scenes controversies where she criticized the show. Notably, she rescinded her nomination in the 2008 Emmys race, which was seen as a criticism of the writers, specifically Shonda Rhimes, which led to Heigl being labeled as difficult to work with.
1

Ellen Pompeo
Ellen Pompeo played Meredith Grey, lead of Grey's Anatomy. Pompeo recently left the show as a series regular due to her character's move to Boston. After more than 400 episodes, Pompeo wanted the freedom to explore other projects. Pompeo is currently slated to star in a new limited Hulu series, which will be her first time playing a different character since the show started in 2005. While she's not in every episode anymore, Pompeo is still an executive producer and provides voice overs. "It's not a complete goodbye," Pompeo said in Variety's Actors on Actors episode. Despite the number of character departures, including its lead, Grey's Anatomy still remains one of the best shows on tv.