Todd and Julie Chrisley are coping the best way they can thanks to family members after beginning their separate prison sentences in federal prisons.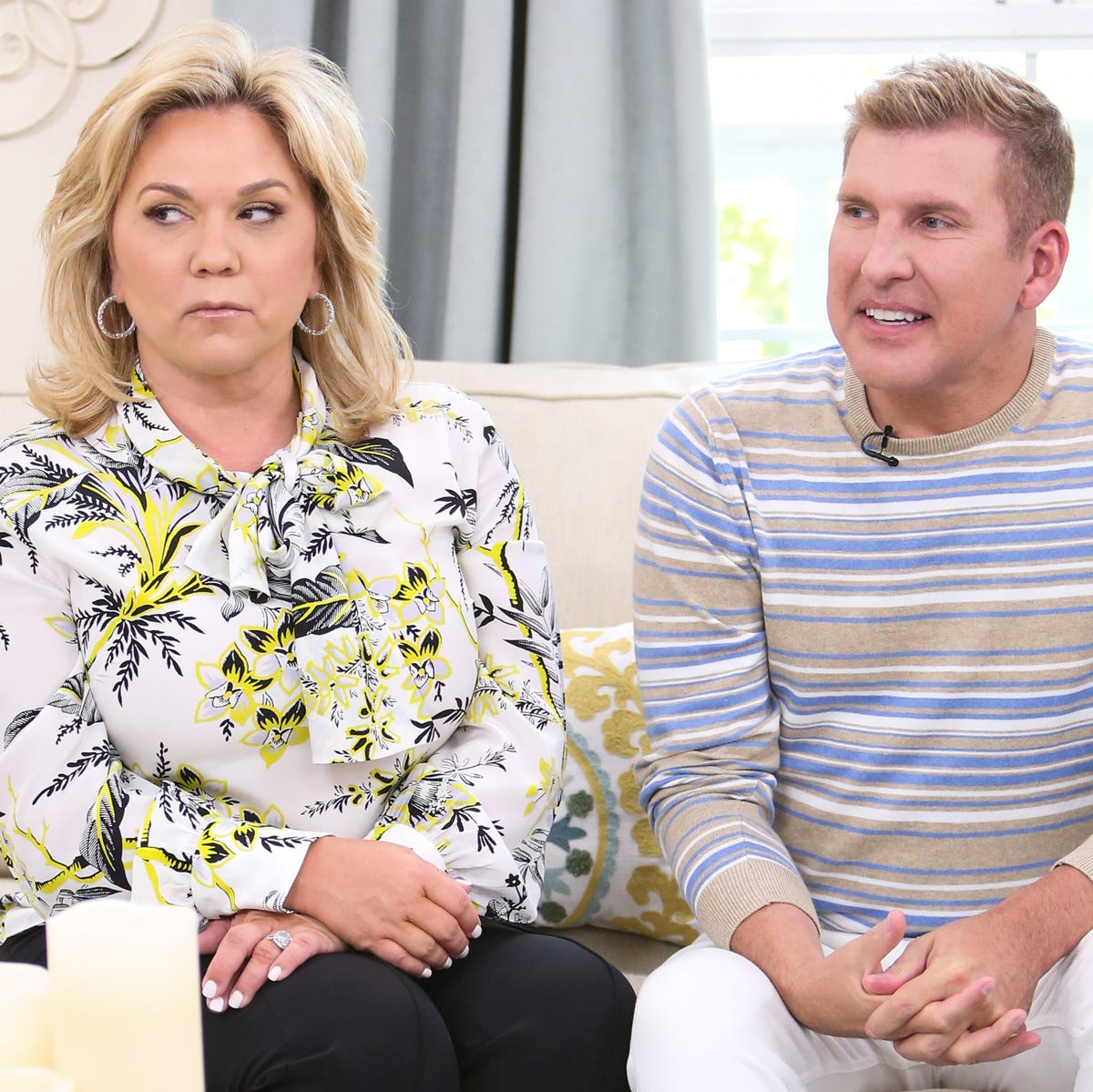 After beginning their respective sentences, Chrisley Knows Best patriarch and matriarch, Todd and Julie Chrisley, are coping in prison the best way they can. Todd and Julie have been through many legal woes in the last couple of years. It all began in August 2019 when a federal grand jury indicted the couple for 12 counts of bank and wire fraud, tax evasion, and conspiracy. Todd defended himself after the indictment, accusing one of his family's trusted employees, who he claimed was stealing from them. In October 2019, Todd and Julie were cleared of their state tax evasion charge in Georgia. However, they continued to face federal tax evasion charges.
Chrisley Knows Best stars Todd and Julie's trial began on May 16, 2022. By June 7, 2022, a jury convicted them on all counts of the superseding indictment, while Julie was convicted of an additional charge of obstruction of justice. On November 21, 2022, the couple was sentenced to prison. Todd was sentenced to 12 years at the Federal Prison Camp Pensacola, while his wife was sentenced to seven years at the Federal Correctional Institution Marianna. The couple began their prison sentences on January 17, 2023. Before starting their sentences, they dedicated their time to therapy and maintained hope of proving their innocence.
Family Members Have Called Todd And Julie Chrisley In Prison
Since starting their sentences, there has been interest in how the pair are coping with prison life. Whereas Julie's prison is located a few hours from Nashville, where most of the Chrisley family lives, the correctional facility where Todd serves his sentence is much farther from his family members. However, despite the long distance, a close source told Hollywood Life that Todd and Julie could speak to their family members, which has helped them adjust. The source explained, "Todd and Julie have had several phone calls with their children and family." The insider added that a couple of the Chrisley family members had been together for those calls.
Todd And Julie's Prisons Have Different Call And Visitation Rules
The source further revealed that Todd and Julie are doing their best to deal with life behind bars considering the circumstances. Also, their family members plan to visit them within the next several weeks, with their visits being staggered. Due to the closeness of the correction facility where Julie serves her sentence, she would be easier to visit than Todd.
However, the closeness of Julie's prison doesn't make it much easier for family members, as they would still have to keep to strict rules regarding how much they can call and visit her. The same applies to Todd's correctional facility. In addition to these strict rules, Todd and Julie's phone calls are recorded and monitored regardless of who they are talking to. Whereas Julie's prison is more lenient regarding phone usage, Todd's prison allows inmates 300 minutes of phone calls per month.
Both prisons also have varying rules regarding visitors, with Todd's prison allowing only two visitors per week while Julie's prison allows visitors based on a point system, with a total of 16 visiting points per month. Weekly visits count as two points, while weekend visits count as four points. This visiting rule means Julie can have all her kids visit her at a time, as she can have five visitors at once, while Todd has to manage with two at a time.
However, despite the distance and restrictions, Todd has already had family members visit him, as his daughter, Lindsie Chrisley, and mom, Nanny Faye Chrisley, visited him less than a week after he commenced his sentence. Todd and Julie will surely have more visits from their family members as time passes. Hopefully, the Chrisley Knows Best matriarch and patriarch will get encouragement and hope from their family members' calls and visits.