"He can sense that something isn't quite right."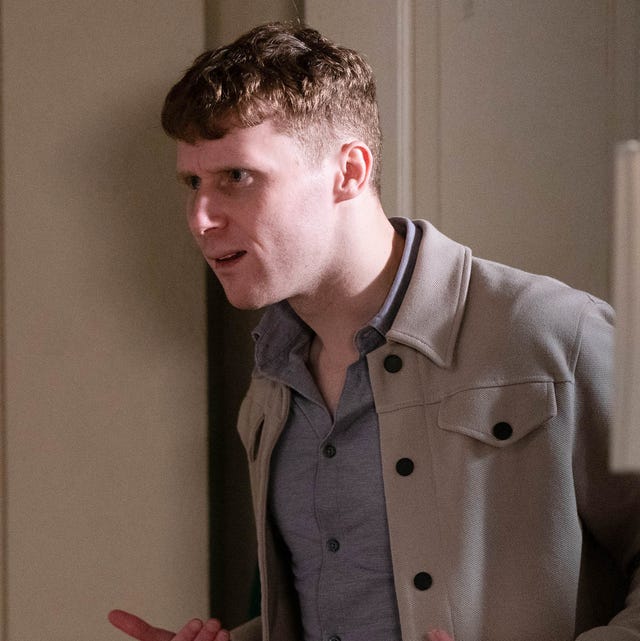 EastEnders spoilers ahead.
Jay Brown will ᴄʟᴀsʜ with his terminally-ill wife Lola's mum, Emma Harding, in upcoming EastEnders scenes.
Emma not only accuses Jay, played by Jamie Borthwick, of being overprotective (much to his chagrin) but goes on to misinterpret a moment in the pub as her daughter's husband leans in to chat to another woman.
Opening up about Lola's relationship with Emma and what that means for his character's future, actor Borthwick began by pointing out how Jay had originally encouraged the estranged pair to patch things up.
"But once she's on the scene, he can sense that there's something not quite right about her and he's got his eye on her," added the soap star. "Jay isn't totally bought by her whole demeanour, he can sense that something isn't quite right."
As for Jay and Emma's different approaches to Lola, Borthwick went on to share: "Obviously there's that element of 'well I'm here every day, I've been here the whole time and you haven't', so whilst Jay understands Emma's point of view, she doesn't know their set-up and she doesn't know how they've been managing.
"Emma's arrived and she's got opinions on the situation but she doesn't actually know what's really going on. That gets Jay quite frustrated actually.
"He can also see that she's not who she says she is, he can sense some cracks, and he can sense there's something not quite right with her."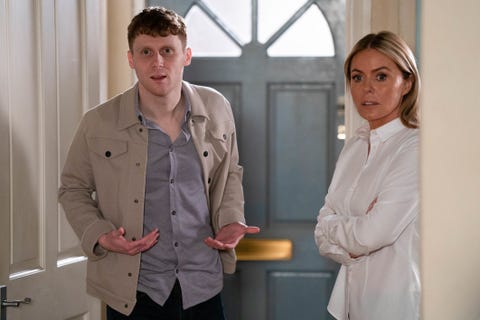 Circling back to that potentially damaging turn of events at the boozer, he provided some further insight on what exactly goes down.
"Jay and the boys are on a night out and he goes to the bar, and there's a group of girls that are on a hen-do. He bumps into one of the hen party who comments that he looks miserable, and he explains that he's married, and she admits that she is too, so Jay immediately feels comfortable talking to her as they're both married.
"Jay is really innocently telling her about Lola and how she isn't well at the moment," Borthwick explained.
"As she's talking to him, Jay can't hear so he leans forward and to onlookers, it looks like they're getting close but they're not. At this point Emma comes in, spots Jay and thinks 'Ah, I can use that.' She is very manipulative in that way."
EastEnders airs on Mondays – Thursdays at 7.30pm on BBC One. The show also streams on BBC iPlayer.