Sister Wives stars Janelle Brown and Meri Brown are no longer considered married to Kody Brown. Did they follow in Christine Brown's footsteps and give up ownership of Coyote Pass as well? Here's what we know.
Did Janelle and Meri give up ownership of Coyote Pass?
The Browns bought the Coyote Pass land for $880,100 in four individual sales. However, after Kody decided he wanted his own lot, they had to reconfigure the four lots into five.
In 2018, the Browns paid $300,000 for the 5.16 acres, which was in Kody, Robyn, and Christine's name. They also paid the total price, $180,000, for their 4.48 acres, which is currently in Kody, Janelle, and Meri's name.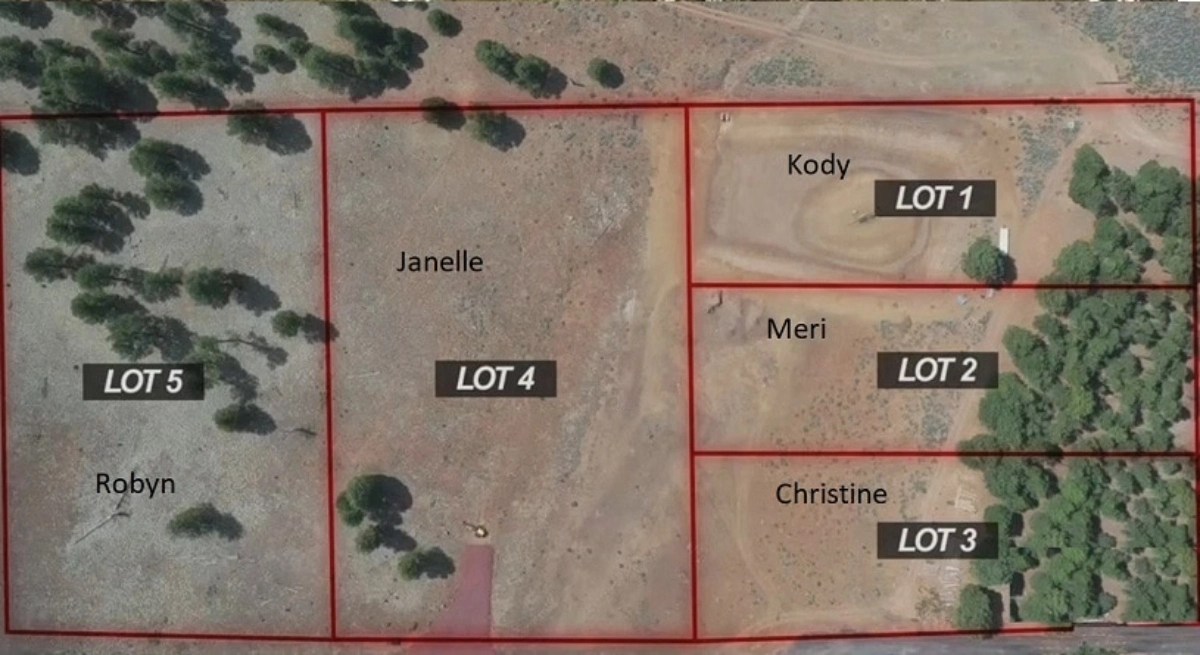 The family is still making payments on the other two lots. They paid $23,800 down the $170,000 for their 2.42-acre lot, which is currently in Kody and Robyn's name. They paid $23,800 down on the $170,000 for a 2.42 acres plot in Janelle and Kody's name. It's unknown how much is owed on these two parcels of land.
The records from the property assessors page for Coconino County indicate that Janelle and Meri still have their names on the lots. Aside from Christine transferring her lot to Kody and Robyn, there haven't been any transfers since 2018, when they first purchased the lots.
Janelle owns 32.3% of the property, or 4.66 acres. Meri owns 15.5% or 2.24 acres of the property. And since Christine transferred hers to Robyn, she owns the most at 52.3% of the property, or 7.58 acres.
Christine sold her Coyote Pass lot to Kody and Robyn.
After 26 years of marriage, Christine had enough and decided to separate from Kody in early 2021. In November, she publicly announced her separation on Instagram. Sister Wives Season 17 documented Christine severing all ties to Kody before moving her and her 12-year-old daughter to Murray, Utah. Before starting her new adventure, she sold her home in Flagstaff, Arizona.
Kody was upset with Christine for keeping all of the proceeds of the home, saying it wasn't fair since the family pitched in for the downpayment. To keep everything separate, she offered to give up her share of the Coyote Pass property to the family in exchange. The documents reveal that Christine transferred her lot to Kody and Robyn in August 2022.
Janelle and Meri separate from Kody
On Sister Wives Season 17's 'One-on-One' reunion special, filmed in October 2022, Janelle and Kody announced their separation after 29 years of spiritual marriage. She said she left him "several months" prior, meaning she likely left in the summer of 2022. Kody's issues with their six children made Janelle feel she had to choose between them and him.
Kody ended his complicated marriage to his first wife, Meri Brown, after nearly a decade of working on their relationship. The Sister Wives stars posted a joint statement (via Instagram) about their decision to "permanently terminate" their 32-year-long marriage.
There has been speculation that Janelle and Meri have entirely separated themselves financially from Kody and Robyn. However, fans must tune in to Sister Wives Season 18 to discover what happens next with the Brown family.
Sister Wives Season 18 is expected to air in September 2023.