Sister Wives star, Gwendlyn Brown, reveals some inside information about the relationships between her father, Kody Brown, and his 18 children. She confirms Sister Wives fans' suspicions that Kody is estranged from most of his kids except for Robyn Brown's five children.
Gwendlyn has been estranged from her father for a while
Christine Brown and Kody's 21-year-old daughter, Gwendlyn's relationship with her dad is complicated. She has discussed some moments with her father that have caused them to drift apart. In recent months, Gwendlyn revealed many details on her Patreon account and through her reaction videos on her YouTube channel.
In the latest reaction video for Sister Wives Season 17, Episode 14, Gwendlyn answered a fan's question about how she and her father get along now that she's an adult. "My dad and I don't get along the best. We did for a second there before I started watching the show and seeing how he was behaving to my mother," she said regarding starting to film her reaction videos for Sister Wives. "But not as much anymore and not as much before that either. So, no," she concluded.
Gwendlyn says 'most' of Kody's children are estranged from him, except for Robyn's kids
In Sister Wives Season 16, Kody's relationships with his sons, Gabriel and Garrison Brown, crumbled when they suspected Robyn of controlling Kody's involvement in the other wives and children's lives under the guise of protecting the family from coronavirus (COVID-19). In that episode, Gabriel reveals that his relationship with his father ended when Kody forgot it was his birthday.
One fan asked Gwendlyn if Janelle's sons, Gabriel and Garrison, are still estranged from their dad and if any of the other siblings side with them. Gwendlyn said, "Yes. Actually, most of us are pretty much estranged. The majority of Janelle's kids are completely estranged from Kody. Definitely some of mine and most of the siblings in general."
She said the only exception to this is her sister, Mykelti Padron, and her husband, Tony Padron. "Since she's so close to Robyn, I feel like she's closer to Kody than the rest of us would be, and same with Tony," she explained.
Gwendlyn talks about Kody's favoritism toward Robyn's kids
Regarding the blatant bias that Kody shows his wife Robyn and their five kids, Gwendlyn said that, unfortunately, what is documented on the show is what is happening in real life.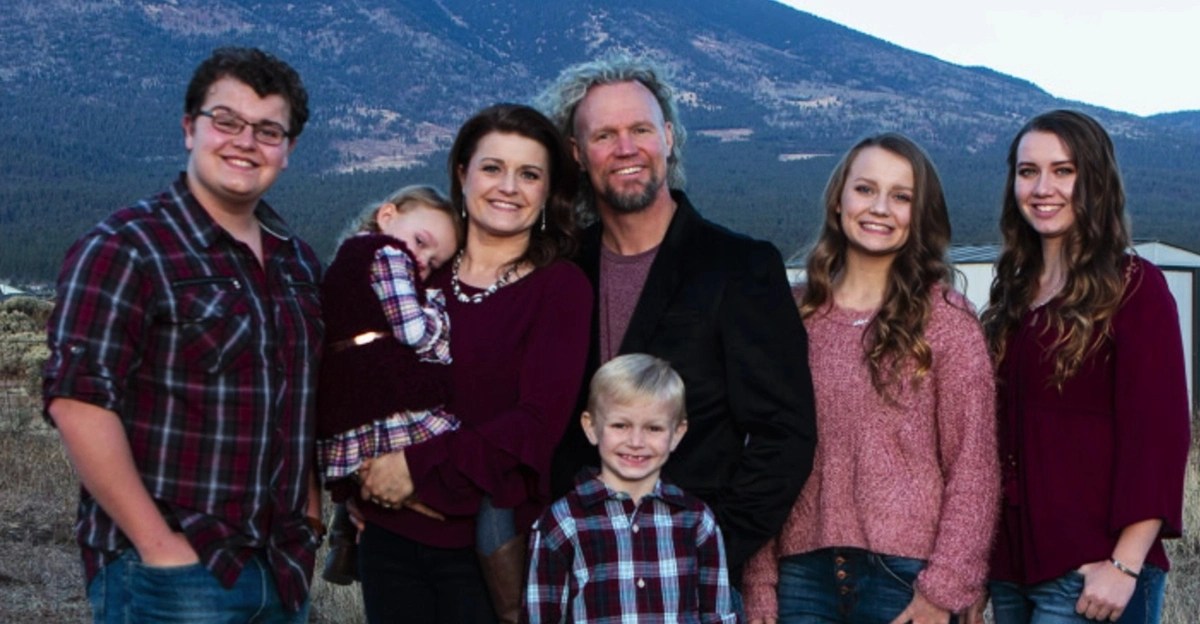 "It's all about Robyn and her kids," Gwendlyn said. "This is how he is. This is just how he is to me. Sometimes his behavior in this show makes me dislike him more."
A fan asked Gwendlyn how it felt watching her father sobbing over not seeing him and Robyn's daughter, 20-year-old Aurora, for 10 days. "Rude. It felt offensive to me," Gwendlyn said.
Christine's daughter admitted that it made her realize that her dad never "felt sad about not being able to see me for a long period of time."
She said watching that made her feel "detached," and the whole situation was "unreal" to her. "It just felt different. Also, because I've known him for longer, and he's been in my life longer than he's been in Robyn or any of her kids' lives. And so has Gabe. It's weird. Because how can you so easily push aside somebody with that much history."
Gwendlyn continues to confirm what Sister Wives fans have long suspected. In Sister Wives Season 17, Kody said at the one-on-one reunion that he demands respect from everyone in his family. And anyone unwilling to give him that respect can "f*** off." And it seems that is precisely what most of his children have done.
Sister Wives Season 18 is rumored to return in September 2023 to TLC.