'Growing up Chrisley' star slammed the airline for not letting her board a flight home to Tennessee. Southwest says Savannah was 'denied boarding' after 'repeatedly' insulting one of the airline's employees
According to Savannah Chrisley, Southwest has "won."
On Thursday, the "Growing up Chrisley" star took to her Instagram Story to slam Southwest Airlines for kicking her off her flight home.
Chrisley was boarding a flight at LaGuardia airport to Tennessee when a flight attendant did not let her board because she had refused to check her carry-on bag, according to the 25-year-old.
"Alright guys, so I officially know why everyone hates Southwest so much. I mean absolutely hates it — the worst thing in the entire world," she stated in her video.
Chrisley flipped her selfie-style video to zoom in on the flight attendant allegedly involved in the incident.
"This man right here … um, awful. I went to board my flight and he told me that I had to check my bag. I was like, 'Okay, if you wouldn't mind, I'm gonna take my bag on the flight, see if I can't make it fit and if not, I'll check it," she continued.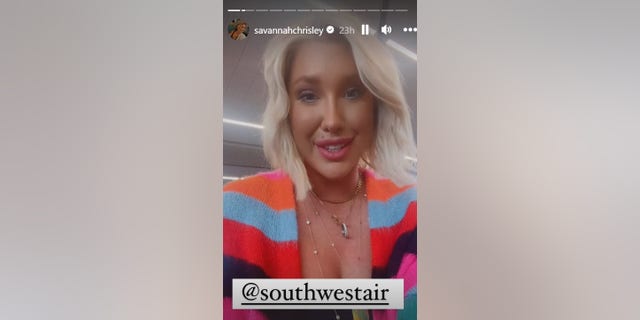 The reality TV star shared that the flight attendant had said that would not be possible before allegedly calling her "an unruly passenger."
Chrisley continued her video and alleged that the pilot had intervened and told the flight attendant to "calm down" before saying he would find space for her bag in the cabin.
"The Southwest attendant literally looked at the pilot — the man who was flying our plane and is responsible for our safety — and said stay out of it," she alleged.
"Now, I'm not gonna lie, when this Southwest attendant told the pilot to calm down, I told him that there was no need for him to be an a–hole today, and then he threw me off the flight," Chrisley further claimed.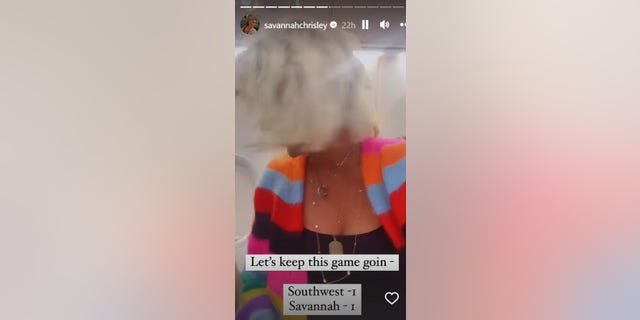 Chrisley explained that she had informed the attendant, "I had a 10-year-old that I had to absolutely get home to tonight and, well, the Southwest attendant said 'I don't care,'" she claimed.
It seems that Chrisley was referring to her niece, Chloe, of whom she is now the primary guardian, since her parents, Todd and Julie Chrisley, began their prison sentences in January. The couple received a total of 19 years behind bars.
After the attendant allegedly said he "didn't care if I got home to my 10-year-old," Chrisley admitted to getting angry.
"I told him that I hope he finds a better purpose for his life. Maybe I shouldn't have said it, but the devil came over me, and Jesus did not come out," she said.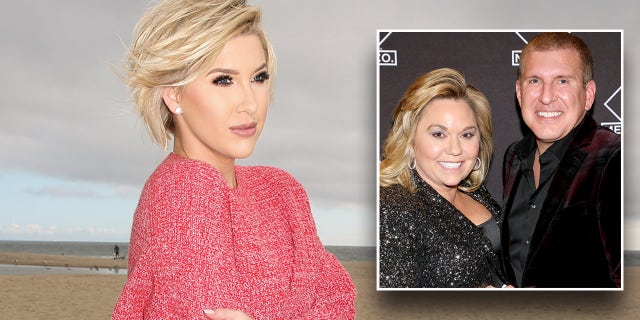 To wrap up her video, Chrisley gave a special shout-out to the "good-looking" Southwest pilot and prompted him to switch airlines.
"Southwest you're awful, but to the pilot who stood up for me and was a real good-looking guy — my hat goes off to you. You're great. Maybe switch airlines," she said.
In a statement to Fox News Digital on Friday, Southwest claimed that their reports of the incident differ from Chrisley's.
"We're aware of the video and our initial reports indicate a different story than the one from the Customer's account, as she arrived at the gate late in the boarding process and repeatedly insulted our Employee after being asked to gate-check her bag," the statement began.
"As a result, the Customer was denied boarding on her original flight, and we booked her on a later flight the same day."
Throughout her flight, Chrisley did a Q&A where she allowed her followers to ask her questions about the airline and share their "crappy airline stories" to keep her occupied during the flight.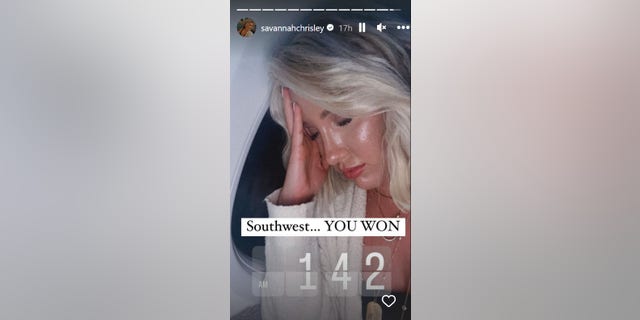 Chrisley said she was not able to get a direct flight home to Tennessee and had to make a stop in Baltimore. She was thrilled to see that she got an entire row to herself.
Her final update was at 1:42 in the morning. Chrisley took a picture of herself, with her head in the palm of her hands and wrote, "Southwest… YOU WON."
Fox News Digital has reached out to Savannah Chrisley for comment.