General Hospital
General Hospital Spoilers: Cyrus Issues A Warning-Mason And Austin Better Keep The "Family Secrets"
General Hospital spoilers and updates tease Cyrus Renault (Jeff Kober) will issue a warning-Mason Gatlin (Nathanyael Grey) and Austin Gatlin-Holt (Roger Howarth) better keep the "family secrets"!
General Hospital Spoilers Highlights
Cyrus becomes aware of the PCPD talking to both Mason and Austin, and he's afraid they'll squeal on him-especially Mason!
Cyrus knows that Austin and Mason know too much-they both know that his redemption and salvation is just another scam, and they also know why he wants information on Pikeman.
General Hospital Spoilers: Cyrus Renault Knows They Know Too Much
Both of the cousins have disobeyed Cyrus at different times-it was Austin who took it upon himself to rescue Nikolas Cassadine (Adam Huss) and put him on life support, Mason helping.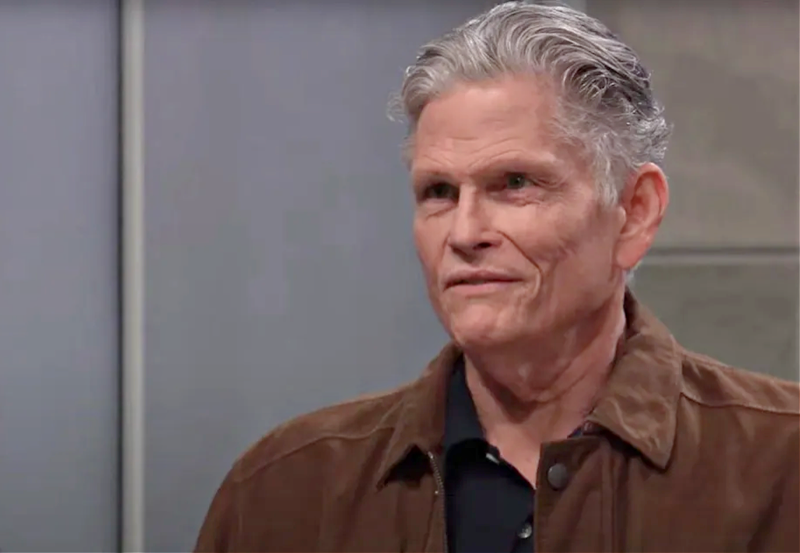 Even though Cyrus knew Nikolas was alive before his sister Laura Collins (Genie Francis) and Kevin Collins (Jon Lindstrom) went looking for him, he didn't breathe a word-proof of the pudding!
If Cyrus really cared about his sister he would have told her what he knew-although granted, he didn't find out until late in the game when Austin told him.
Mason's been working for Cyrus for many years, having been one of the henchmen who kidnapped TJ Ashford (Tajh Bellow) and he knows a lot more than Austin.
GH Spoilers: What Else Do They Know?
Cyrus wants information on Pikeman so he could trade it to get out of prison, implicating Sonny Corinthos (Maurice Benard) and making Warden Ellen Garten (Diahnna Nicole Baxter) happy.
ALSO READ: General Hospital Spoilers Next 2 Weeks: Ned's Next Chapter, Blaze's Thanksgiving, Anna Vs Valentin
She got her promotion, Cyrus got his early release, after convincing Austin to speak up for him on his medical condition-which Austin greatly exaggerated.
Austin knows darn well Cyrus could fend for himself in a fight if he had to-in spite of the heart attack he had in Pentonville.
Even though he coded and Drew Cain (Cameron Mathison) gave him CPR, Cyrus had been beaten by a group of men, not just one.
General Hospital Spoilers: Mason Gatlin Was Already Warned
Mason was already warned not to flip on Cyrus and instead, was ready to flip on Austin; Mason had been tasked with kidnapping and killing Ava Jerome (Maura West).
Austin threatened Cyrus and talked him out of killing Ava, even though Mason already had her at the edge of a tall cliff ready to kill her.
ALSO READ: GH Spoilers: Willow Picks Up On Michael's Disgust Of Nina, The Beginning Of The End?
Cyrus called off the hit but Mason got angry, and was going to carry it out anyway-Cyrus warned him not to tell Cyrus put the hit out.
Both Austin and Mason are fed up with Cyrus and his orders, but Austin's more fed up than Mason-he's wanted out of the "family business" since moving from Pautauk.
Just what exactly does Cyrus think he's going to do to either of them-Mason and Austin both have lots and lots of things they could tell the cops about Cyrus!
Be sure to catch up on everything happening with GH right now. Come back here often for General Hospital spoilers, news, and updates.
For more about what's happening on your favorite soaps and more ways to connect with us, join the conversation on our Facebook Page, check out our Twitter feed, look for an update on our Instagram, follow us on Threads , Always stay up-to-date with us on Google News, or drop us an e-mail HERE! See you there!