General Hospital
General Hospital Spoilers Next 2 Weeks: Nina's Wrath, Austin's Police Confession and Sonny's Mystery
General Hospital (GH) spoilers for the next two weeks, November 6 to November 17, reveal that Jake Webber (Hudson West) will panic when he appears in Anna Devane's (Finola Hughes) doorway and spots injured Charlotte Cassadine (Scarlett Fernandez).
During the week of November 6-10, Jake will work to stop the bleeding and panic at the thought of Charlotte not pulling through, but he'll know he needs to stay calm for Charlotte's sake.
Of course, Anna will be a mess of emotions after shooting Charlotte by mistake.
There'll be plenty of guilt, but Anna's priority will be getting Charlotte to a hospital for treatment as soon as possible.
Valentin Cassadine (James Patrick Stuart) will be a nervous wreck as he awaits updates at the hospital later.
You can bet Valentin will feel guilty as well since he set this in motion by keeping secrets from Anna.
Once Sonny Corinthos (Maurice Benard) is brought in the loop, he'll be a good friend to Anna in her time of need.
Dante Falconeri (Dominic Zamprogna) will investigate everything as everyone clings to hope that Charlotte will be OK.
After Drew Cain (Cameron Mathison) wraps up his reunion with Carly Spencer (Laura Wright), he'll have one with Sam McCall (Kelly Monaco) and eventually Scout Cain (Cosette Abinante).
Scout will be over the moon to see her dad again – and Drew will feel exactly the same way.
Once Esme Prince (Avery Pohl) decides to get her own apartment with Ace Cassadine (Jay and Joey Clay) and shove down her feelings for Spencer Cassadine (Nicholas Alexander Chavez), she'll face some backlash from Spencer himself.
Back with Anna, she'll get another shocker, so Valentin may admit he covered up Charlotte's tormenting and kept Anna in the dark.
Ava Jerome (Maura West) will face a stunning revelation too, so look for Sonny to spill something – perhaps about Austin Gatlin-Holt (Roger Howarth) and Mason Gatlin (Nathanyael Grey) working for Cyrus Renault (Jeff Kober).
After Austin decides to pay the cops a visit and make some sort of confession, he'll face Dante's grilling session during the week of November 13-17.
Nina Corinthos (Cynthia Watros) will also have a reason to let her fury erupt, so she may get fed up with Michael Corinthos' (Chad Duell) constant demands and stipulations.
Nevertheless, Nina will move forward with a business proposal that's sure to leave both Sonny and Carly's suspicious.
That may involve trying to go along with Michael's demand to sell Carly back her half of the Metro Court.
Sonny will back Nina into a corner later and push for answers about her strange actions, so his wife will land in a tight spot.
Back with Ava, she'll deliver some good advice to Trina Robinson (Tabyana Ali). Trina will definitely need some guidance when it comes to the problems that'll be bubbling up with Spencer, who'll make a desperate plea to Esme.
It sounds like Spencer will beg Esme not to move out with Ace, but will her mind be made up?
Regardless, GH spoilers say Trina won't approve of Spencer fighting so hard to hang onto this fill-in father position in Ace's life.
Josslyn Jacks (Eden McCoy) will give Spencer a reality check later, but she may need one of her own since Dex Heller (Evan Hofer) will eventually offer a warning.
Dex may have concerns about Adam (Joshua Benard) and the potential for him to go off the rails. Adam could be more dangerous than he seems, so Dex may push Josslyn to stay on guard.
While Hamilton Finn (Michael Easton) reacts to some awful news, TJ Ashford (Tajh Bellow) and Molly Lansing-Davis (Kristen Vaganos) will face an unexpected surrogacy hurdle.
It'll leave Molly and TJ in an incredibly difficult situation.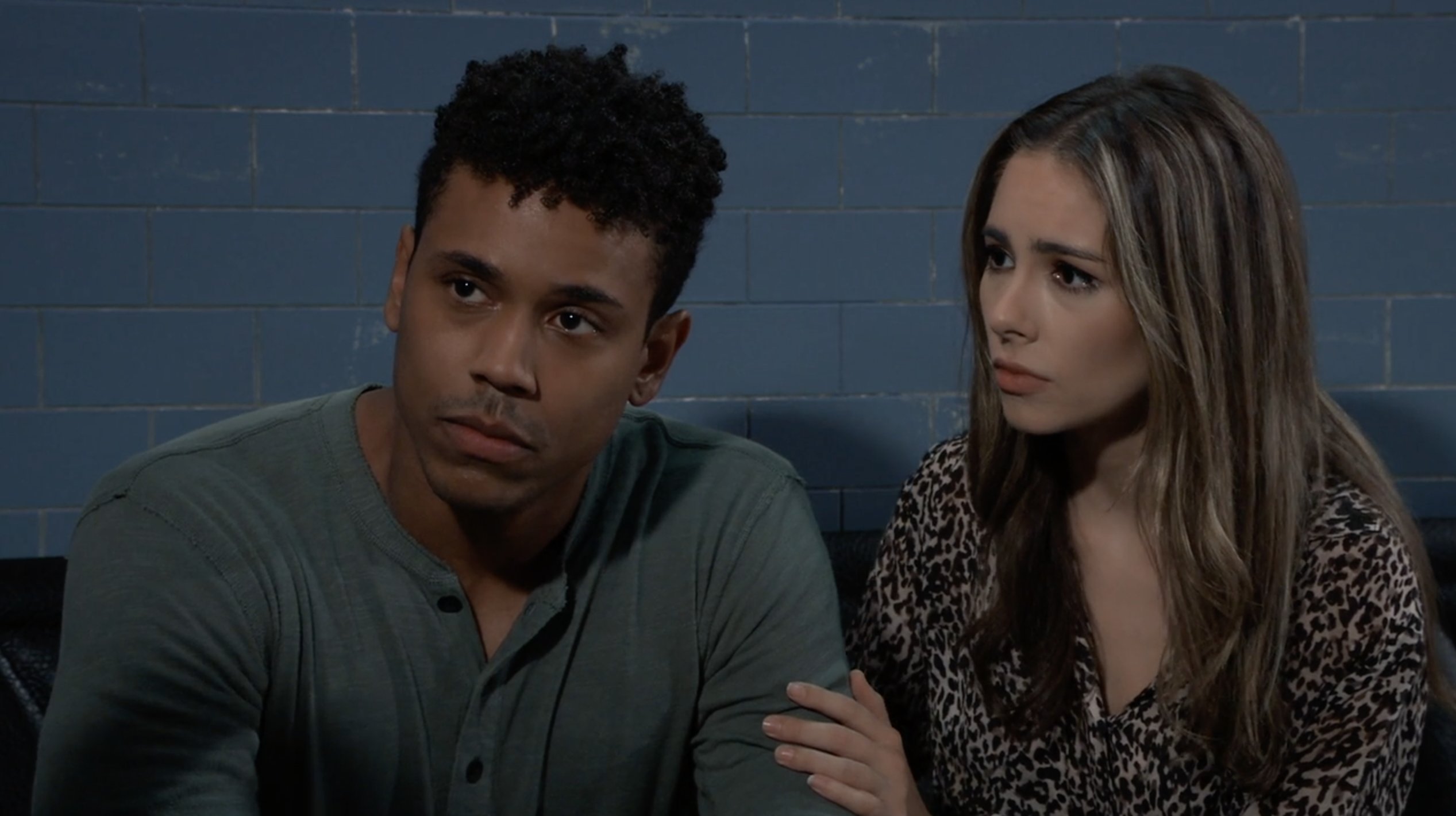 Although Cyrus will dish out some threats elsewhere, Ava might confront him and make it clear that she's done being afraid of him.
There'll also be a stunning announcement from Maxie Jones (Kirsten Storms), so we'll see if that involves Deception's future or something else.
Finally, Willow will offer some encouraging words to Carly and could perhaps give her a nudge to accept Nina's Metro Court deal.
It may be an olive branch in Willow's eyes, but she won't realize Michael blackmailed Nina into this.
General Hospital spoilers say the next two weeks will bring some surprises all over town, so stay tuned.