GH
General Hospital Spoilers: Maurice Benard Says, "No More Babies" For Sonny Corinthos
General Hospital (GH) spoilers note that Sonny Corinthos (Maurice Benard) may be a mob boss criminal, but he loves his children.
Still, sometimes the biggest drama can come from Sonny's baby mommas, as is evident with the latest sticky situation Ava Jerome (Maura West) has gotten herself into, which Sonny is helping her out of.
Actor Maurice Benard recently chatted with Soap Opera Digest (SOD) about all things Sonny, and the dynamics of his family and children.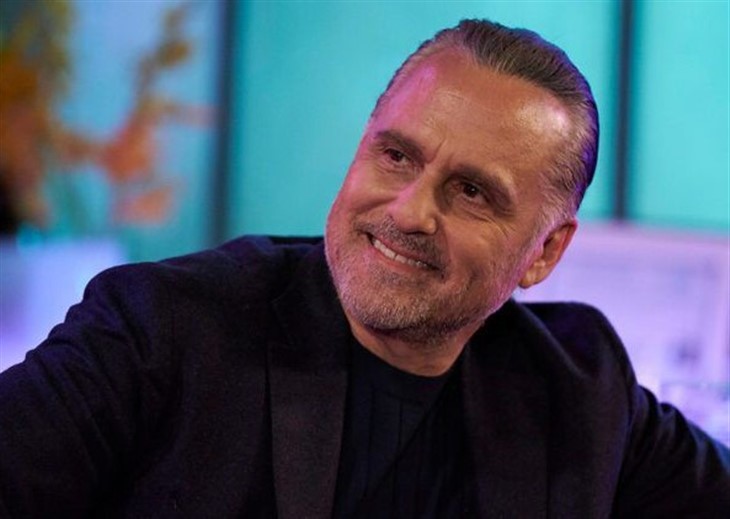 General Hospital Spoilers – Sonny Corinthos Loves His Kids So Much, He'll Go Above & Beyond For His Baby Mommas
During his SOD interview, Maurice reflects on the fact that it's nice Sonny's gained mutual respect between him and Ava.
While he used to treat her "like dirt", he's now willing to the extra mile to ensure her safety.
Much of that has to do with the fact that Ava also happens to be his daughter Avery Corinthos's (Ava and Grace Scarola) mom.
Still, while Maurice is happy with how the storyline is going, the actor makes one major point, crystal clear, during his SOD chat.
GH Spoilers – Maurice Benard Is "DONE" With Sonny Corinthos Having Kids
Benard notes to SOD that it's "a cool thing" that Sonny is helping Ava. He adds, that "whoever thought" of giving the mob boss so many children, came up with a "smart" concept because that is the main reason Corinthos is helping Jerome.
READ THIS: Find out what happens next on General Hospital.
He also adds during that statement that he, Maurice, is "done" with Sonny having kids. Who could blame him?
On the one hand, Corinthos's family tree is very interesting. He's the father to seven kids, Dante Falconeri (Dominic Zamprogna), Michael Corinthos (Chad Duell), Kristina Corinthos-Davis (Kate Mansi), Donna Corinthos (Scarlett Spears), Avery, and has Josslyn Jacks (Eden McCoy) as a "stepdaughter", plus Morgan Corinthos (Bryan Craig), who passed away in 2018.
Since most of those kids are linked to Carly Corinthos (Laura Wright), he has to "watch over" her, plus three additional baby mommas, including Ava, Oliva Quartermaine (Lisa LoCicero), and Alexis Davis (Nancy Grahn Lee); although Alexis would likely argue that she doesn't want any safety guards from Sonny. Perhaps Maurice isn't wrong with saying he's "done", Sonny seems to have his hands quite full with the kiddos he has.
Should Sonny have more kids? Share your thoughts, below! Tune into your favorite ABC soap daily to see all the drama unfold and visit GHT for the most recent General Hospital updates, news, and spoilers.